Robert Atkinson — Director of Policy Studies
Bob Atkinson joined CITI in 2000 for the purpose of expanding CITI into a Sloan center for telecommunications research. At CITI, he has written on a number of regulatory issues (for example, Network Neutrality: History Will Repeat Itself, Telecom Regulation for the 21st Century: Avoiding Gridlock, Adapting to Change and Net Neutrality: An Overview) and speaks regularly at conferences on regulatory policy, telecom business trends and the interaction between policy and business.
For 18 months prior to joining CITI, Atkinson was the Deputy Chief of the FCC's Common Carrier Bureau. (FCC announcement) With the Chief of the Common Carrier Bureau and two other Deputy Chiefs, he was responsible for developing, implementing and enforcing FCC policies and regulations governing interstate telecommunication services. Mr. Atkinson negotiated the conditions associated with the FCC's approval of the SBC-Ameritech merger and was responsible for the substance of many major FCC decisions, including: UNE Remand; Line Sharing; Bell Atlantic-GTE and Qwest-US West mergers; Broadband Deployment (Sec.706) Report; and, Local Competition & Broadband Deployment data gathering.
From 2001-2006, Atkinson served as the Chairman of the North American Numbering Council (NANC), which advises the FCC on matters affecting the availability and utilization of telephone number resources in the U.S. (NANC goals interview, part 1; part 2)
In March 2009, Atkinson moderated a series of public meetings in Washington, DC on behalf of the National Telecommunications and Information Administration (NTIA) and the Department of Agriculture's Rural Utilities Service (RUS) concerning the $7.2 billion "broadband stimulus program". More recently, he supervised the preparation of a report for the FCC's Broadband Task Force on "Broadband in America" which was presented at the FCC on December 10.
Beginning in 1985, Atkinson was responsible for the regulatory, public policy and external affairs activities of Teleport Communications Group (TCG), the nation's first Competitive Access Provider (CAP) and Competitive Local Exchange Carrier (CLEC). In 1994 he became Senior Vice President for Legal, Regulatory & External Affairs when his role was expanded to include responsibility for TCG's Legal Department. When AT&T acquired TCG in July 1998 and TCG became AT&T Local Services, Mr. Atkinson was Vice President and Chief Regulatory Officer of AT&T Local Services until he joined the FCC.
Throughout his career, Atkinson played a leading role in most of the key regulatory and public policy decisions that introduced competition to the local telephone markets and shaped the Competitive Local Exchange Carrier (CLEC) industry. For example, the TCG White Papers helped shape key state and federal local competition policies. Since joining CITI, he participated regularly in public policy hearings, conferences and seminars and has been quoted regularly in the press on telecommunications policy issues (for example, PBS and The Chicago Tribune).
In the regulatory and public policy area, Atkinson served in Washington, DC as a Government Relations Representative for ITT's Communication Operations Group and as Counsel for Government and International Matters at Satellite Business Systems (SBS). He was a founder of the Ad Hoc Committee for Competitive Telecommunications (ACCT, a forerunner of CompTel), which was formed by competitive long distance companies in the mid-70's to promote pro-competition legislation and regulations. After joining TCG, Atkinson co-founded and was the first President of the Association for Local Telecommunication Services (ALTS), the competitive local telecommunications industry's trade association.
Atkinson graduated from University of Virginia in 1972 with a Bachelor of Art degree in Government and Foreign Affairs. He later received a law degree from Georgetown University Law Center (evening program) in 1979. While at Georgetown, Atkinson was a member of the Georgetown Law Journal. He is presently admitted to the bar in New Jersey.
Raul Katz — Director of Business Strategy Research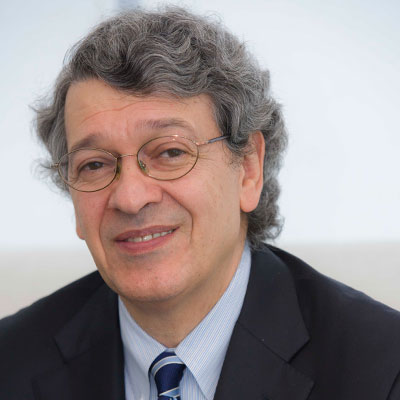 Dr. Raul Katz joined CITI in April, 2007 as the Director of Business Strategy Research, leading two research programs: "Measurement and impact of the digital economy" and "Digitization as a mitigant of the effects of pandemics".
Katz has a Ph.D. in Political Science and Management Science and an M.S. in Communications Technology and Policy, both from MIT, as well as a Maitrise in Political Science and a Maitrise in Communication Sciences from the Sorbonne.
He taught for fifteen years a Seminar in Competitive Strategy in Digital Industries within the Columbia Business School MBA program and is currently a Visiting Professor in Digital Competitive Strategies at the University of San Andres in Argentina.
Katz has been a management consultant in the telecommunications industry for the past 35 years. After twenty years of service, he retired as a Lead Partner and Head of the Telecommunications Practice in the Americas with Booz Allen Hamilton in New York.  He then served as CEO of Adventis, an international telecommunications consulting firm.  He is currently President of Telecom Advisory Services, a strategy consulting firm.
Raul has published extensively in research journals such as Telecommunications Policy, the Information Society, Communications and Strategies, and Strategy and Policy. His books include "The Information Society: an International Perspective" (London: Praeger, 1988), "Creative Destruction: Business Survival Strategies in the Global Internet Economy" (MIT Press, 2001) (co-authored), "Driving demand of broadband networks and services" (London: Springer, 2014) (co-authored), "El papel de las TIC en el desarrollo" (Madrid: Ariel, 2009); "El ecosistema y la economia digital en America Latina" (Madrid: Ariel, 2015), "Digital ecosystems: innovation and disruption in Latin America" (Miami: gA Center for Digital Business Transformation) (co-authored).
Leon Perlman — Head, DFSO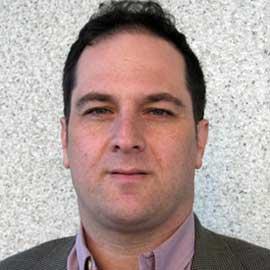 Dr. Leon Perlman is the founder and head of the Digital Financial Services Observatory, at the Columbia Institute for Tele-Information at Columbia Business School. The DFSO explores the policy, regulatory, technical, disruptive and commercial aspects of DFS, emerging payments, big data, and blockchain technologies. It is funded by the Bill and Melinda Gates Foundation.
A former scientist and successful entrepreneur, he has been in the telecommunications, payments and micro-payments industry for over 25 years.
He currently heads the blockchain and infrastructure security workgroups for the new Financial Inclusion Global Initiative (FIGI). His expertise as a consultant and researcher extends to payments, anti-money laundering national payment systems, de-risking, risk frameworks, telecommunications, cyber-security, and blockchain technologies. He concentrates on commercial, technical, policy, legal and regulatory aspects of these ecosystems and issues.
He has consulted widely on financial inclusion and regulatory solutions to central banks, DFS service providers, payment service providers, MNOs, regulators, the World Bank, CGAP, GIZ, ITU, USAID, UNCDF,EIB, IFC and many philanthropic organizations. His experience spans over 30 developed and developing markets.
He also served as the chair of the ITU DFS Focus Group's Technology, Innovation and Competition working group, and was founder and served for 10 years as chairman of WASPA, the South African mobile industry association.
Dr. Perlman holds the degrees BSc, BSc (Hons), MSc, BProc, LLB (JD), and LLD (PhD), and is the recipient of numerous grants and fellowships.
His doctorate in DFS commercialization and regulation was the world's first legal and regulatory doctorate on the subject.